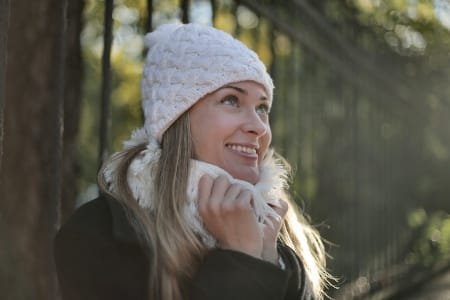 Uncategorized
3 Top Tips For Healthy Blonde Hair This Winter
On November 12, 2020 by
Is your hair feeling a bit frazzled after a summer in the sun? Central heating drying it out to a crisp? Are you embarrassed by your split ends? Or, has home hair dye left your hair feeling limp? Follow these top three tips for luscious looking locks that are sure to wow this winter.
How to look after your blonde hair
1. Try to keep blow-drying to a minimum. No one's suggesting you leave the house with wet hair in January so if necessary just turn down the heat dial. 2. Protect. Apply a little hair oil to your ends on a regular basis – less is more here though, you don't want to look like a grease ball! Also, consider wearing a hat on cold, windy days to further protect those tresses. 3. Moisturise, moisturise, moisturise. Heating and blow-drying can be so damaging for blonde hair. Make sure your hair doesn't turn into a dry mess by regularly using hair treatments.